Romantic wellness guesthouse
You can accommodate in guesthouse Stribrny vitr with children older 12 only in three double, one triple and one quadruple rom. Total capacity is 13 beds.
Breakfast is included, some evenings there is barbecue available, daily you can get pizza or visit any restaurant in the neighbourhood.
During your stay you can enyoj a cocktail bar, a terace and a big garden with sunbeds and relaxing gazebo. You can store your bikes in the bike shed.
There is also private sauna and outdoor hot tub.
Just past the guesthouse leads bicycle path, the nearest beach is about 250 m.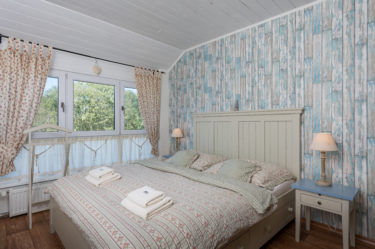 Room no.3
Beds: 1 double bed
Max person: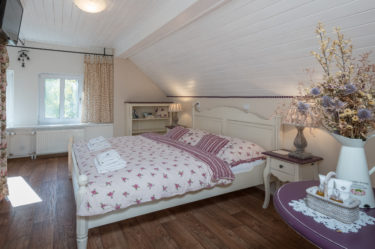 Herbal room
Beds: 1 double bed, 2 separate beds
Max person: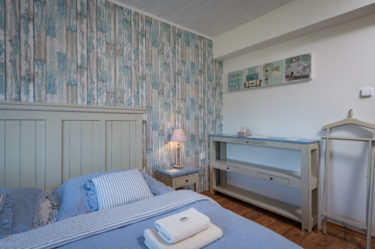 Room No.4
Beds: 1 double bed
Max person: